Scintillating Starts Contest:
Openings matter. They determine whether a potential agent will represent
your book or move on. Writer Advice's Scintillating Starts Contest is your chance to show Writer Advice how effectively you can grab and hold your readers. We always offer feedback on what is and is not working. Fiction, memoir, and creative nonfiction are all eligible. In fact any prose entry is acceptable. You do not have to have completed the book to enter.
Send us up to 1250 words of your first chapter by 12/02/20.  We are known for our feedback and would love to tell you what's working and what an agent might say. Don't send chapters from books that are already published, since this is really about advice, although there are prizes. 
How This Works:
You can enter up to 1250 words of your opening. Some agents decide whether they can sell your work after the first paragraph. We're giving you the equivalent of 5 pages with the disclaimer that, like an agent, we can quit earlier if our attention wanders.
You can also submit a query letter that is 300 words or less. Can't fit it into 300 words? Please edit. Agents don't want to read more. The query letter is not your cover letter for the contest. It needs to be entered as a separate .docx.
You are guaranteed feedback on whatever you send. I'll tell you what I like, what stands out, and what trips me up. Then I'll imagine I'm an agent (I used to teach acting) and tell you whether I'd be interested or not and why.
Fees for responses: $16.00 for manuscript opening $4.00 for query letter
The whole purpose of this Writer Advice opportunity is to get feedback. We are not a literary agency, but I know what agents are looking for and I can make suggestions before you send to agents. We are known for our feedback, as you can see in the tan box at www.writeradvice.com, and would love to tell you what's working and what an agent might say. 
We call this a contest because the top pieces receive cash prizes. A cash award of $300 will be split among those whose work is shared. This is usually 2 or 3 writers. We may also list the titles and authors of Honorable Mentions.
If your work is shared on Writer Advice, you'll be able to tell prospective agents, publishers, and book buyers that you were one of the winners of Writer Advice's Scintillating Starts Contest. 
This contest is open to anyone who has not signed a contract for the book submitted. That means your book does not have to be completed for this contest, though it should be before you submit it elsewhere.
Tips for Success:
Start in a place where high stakes exist. If your first 1250 words are all about the setting, this may not be the right opportunity for you.
Let readers care.
Write a flawed hero we'll empathize with.
Give us a reason to keep reading.
Leave out details that don't help you tell this story.
Know why your story is unique. (If you don't know, ask your characters.)
We only need your contact information instead of your whole query letter, but if you want to send your query, we won't stop you. It counts in the word total though. NOTE: We had an excellent piece in the last contest that did not win an award because it was too long. The length matters! Following directions matters.
We prefer double-spaced manuscripts with standard, one-inch margins.
We prefer an easy-to-read font.
Please use the Submittable box on the home page. Manuscripts sent in other ways will not be read.
Questions? Please write back using the contact form on Writer Advice. Before you ask how to submit, the black SUBMIT box is further down on this page.
GUARANTEED RESPONSE:
B. Lynn Goodwin will write a detailed response to every piece, telling what she loves and what trips her up. She's won awards for her last two books and owned Writer Advice for over 20 years. The judges who will help her determine the winners are previous winners.
We want strong, polished work, and we guarantee a response from an award-winning author, whether you are a finalist or not. Please submit through Submittable only. Finalists receive responses from all judges.
DEADLINE: The last day we'll accept submissions is Wednesday, December 2. Early submissions are encouraged. Scroll down to find the Submittable button. A $16 fee helps us pay expenses. For a $20 fee we will also respond to your query letter.
JUDGES: will be selected from previous prizewinners. Their names will be announced soon and you can read their pieces by clicking on Archives.
PRIZES: First Place earns $150; Second Place earns $75; Third Place earns $40; Honorable Mentions will also be listed.
FOR BEST RESULTS:
Include your name, contact information, and title in the cover letter, but include only your title in the submission so it remains anonymous.
Since we judge these anonymously, you don't need a cover letter that includes more than your contact information including your e-mail address. If you are a finalist, we'll ask for a bio. 
Please double-space your submission. We recommend that you use a 14-point font that is easy to read. Cambria, Ariel, and Verdana are all good. If you forget, we can fix it for you.
You own the copyright. If we publish your work, the rights still belong to you.
Simultaneous submissions accepted. You may submit up to 3 pieces to us, but each one must be submitted separately. 
We prefer unpublished work, though we do accept stand-alone excerpts from fiction seeking a publisher or agent. If it doesn't work as a stand-alone, it's best to submit it elsewhere.

If you have questions, please click on the contact button and ask. 
COMMENTS FROM PREVIOUS CONTESTANTS:
"WriterAdvice.com is one of my all-time most reliable and accessible sites for writers. I use it—and recommend it to my clients." ~Carolyn Howard-Johnson, multi award-winning author of the HowToDoItFrugally Series of books for writers (http://howtodoitfrugally.com), poetry and fiction
"I can't tell you how many people I've told about the great feedback you give to folks no matter how many entries you get."   –Bill Buschel
"Just a quick note to say THANK YOU for this feedback. It's such a refreshing experience to have some exchange — as most submissions disappear into the either like rogue satellites." –Charles Watts 
"Thank you so much for your detailed feedback!! I can't tell you how much I appreciate you taking the time to read and analyze my work . . . It's not every day a contest gives you comprehensive feedback instead of a simple yes/no!" –Lena Crown
"Your insights are excellent" –Dan Dubelman
"You are the first professional to offer feedback and your encouraging words have given me additional motivation!  It is reassuring to know that I was on the right track; you have a remarkable ability to give constructive feedback in a positive way (and you are absolutely correct). I look forward to submitting more stories and continuing to improve." –Jamie Fouty
"I learned about this contest from the Submittable page. I then checked out your website and felt comfortable submitting my story as you seem like someone who genuinely wants to help and advise others." –Roger Yetzer
"Thank you so much for your feedback! I really appreciate you taking the time to give me your thoughts. I'm always striving to improve my writing, and feedback from editors like you make it much easier to do so."  –Margarite R. Stever
"Many thanks for your response, from it, I can tell you're very good at what you do." –Kisa, Visually Versed
"Thank you so much for your feedback, it always makes me feel inspired and motivated." –Elizabeth Cockle
"Thanks for the wonderful feedback, never, never, got that before in thirty years." –Jenny Hickinbotham
SUBMISSIONS:
All entries should be submitted through Submittable,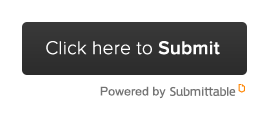 Winners will be announced on WriterAdvice, www.writeradvice.com at the beginning of January 2021 or—worst case — later.