"Curiosity has its own reasons for existence." ~~Albert Einstein
A Few Ideas for Submissions: Found a fan or a person touched by your writing? Had a rejection when a company changed owners? Had a story snapped up by two publishers at the same time? Had a story that was published twice rejected by a contest that accepted reprints? We want to hear about your unexpected adventures in the writing world.
You Can't Make This Stuff Up
We want to share your stories about your publishing journey and your writing life here.
Write to entertain, to enlighten, and to advise (but not preach). Write to share your gratitude, amazement, and disbelief.
Share the good, the bad, and the silly, but don't share them all in one submission. Write your piece like a blog post or a short-short story. No epics.
Also no fiction here. These are real-life stories ranging from 250 to 750 words. Less is more. Make your point clearly and move on.
Who knows what your experience might inspire?
New submissions will be added quarterly.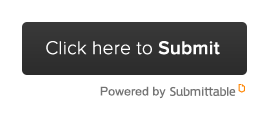 Your $6.00 submission fee covers our time, possible editing, and the decision-making process. You get a credit for your resume plus a brief bio and the satisfaction of sharing your experience.
Also, if we publish your piece, your submission fee will be returne
You Can't Make This Stuff Up
LATE BLOOMIN' WRITER
By Gaye Buzzo Dunn
I never thought I would become a short story writer when I retired.
For many years I was a business manager wearing many different managerial hats for four great companies. My strengths were Administrative, Operations and eventually, Human Resources, the people side of the business. It was the many human experiences, employee stories, endless procedural and business writings and, most important, my life-long love of reading books that encouraged me to explore the writing craft.
I knew I wanted to write short stories and non-fiction articles, but had no idea where to begin my research. Finally, I found a great site, "Breaking into Print," that entailed a year's study with a professional writing group and teacher/coach. I cannot describe the excitement when my instructional notebook and writing books (i.e., On Writing Well by William Zinsser) and first assignment arrived.  I had become a Florida snowbird and spent many winter months reading and writing at the beach or outdoors in the state's wonderful sunshine. One day, I saw a grey-haired, elderly lady sitting on the shore next to a younger woman coaxing her into the water. I thought to myself, a daughter helping her mother enjoy the beach.  I wrote down the words, "Side by Side," and two years later, I published a story around these two women.
I was excited when I submitted the first 1000-word short story. Discouragement followed when the assignment was returned.  It contained suggestions, grammatical corrections, a few typos I missed. Although disappointed, this first assignment was an eye opener.  I knew I had a long learning curve ahead of me. I plugged along, studying, and writing assignments and through the following months, there were a few accolades in the assignment margins, fewer corrections, and more ideas for enhancing the prose. I happily received my graduation Certificate. Short story writing was my goal. I was eager to write and submit my first short story.
I learned writing can be hard work and yes, it's a job. I continued to educate myself with many writing books. (One of my favorites- "Bird by Bird" by Anne Lamont) I wish I could say the first years were easy. They weren't. Looking back, I learned editor rejection and acceptance feedbacks were especially valuable. Although form letter negative rejections left me with wounded spirits, editors who took time to give my work positive feedback encouraged me and made my day! This particular feedback has inspired me from the day I received it and is posted above my desk on my writer board: "Thank you for sending us "Faraway Trails." While it doesn't fit our current needs, our editors enjoyed reading it. It's great, and we hope this will not discourage you from continuing to write and submit. This is not a reflection on your work or on your worth as a writer; this piece is simply different from what we envision at this time.  Again, thank you for trusting us with your work. We wish you well and hope you find a publication for which "Faraway Trails" is a perfect fit!  Continue to write your truth, and definitely consider us for future submissions."
Also posted, is a postcard I received from my alma mater, The College of St. Rose: "Congratulations for having your essay chosen for the Saturday Evening Post's 25 winners' contest. What an honor!"
Today, I realize acceptances and those dratted rejections remain an integral part of the writing life. I continue to write and in earlier years I set up a website platform as a communication tool to share my various monthly musings. It has an apt title:  Pen and Patience.com. The pen to write my stories and the patience to await, hopefully, positive results.  I tell myself, every time I pick up my pen, I am a published short story writer.
Catherine Forster honed her powers of observation early on, and later applied them to artistic endeavors. Although it didn't happen overnight, she discovered that seeing and hearing a bit more than the average person can be beneficial. As an artist, her work has exhibited in museums and galleries across the United States and abroad. Her experimental films have won accolades and awards in more than thirty international film festivals, from Sao Paulo to Berlin, Los Angeles to Rome, London to Romania. Through her work, she explores the dynamics of girlhood, notions of identity, and the role technology plays in our relationship with nature. 
"Curiosity has its own reason for Celebrate the Holidays with DAW-AAUWexistence." ~ Albert Einstein
Turning an Idea into a Story
by Amy S Cutler
author of A Shadow of Love
A spooky story that gets your heart racing and your spine tingling
Imagine walking down a street – any street – just taking in the sights and enjoying the day. There are people around, maybe a few dogs, a cat, a mouse heading into a drainage pipe. The scene may be interesting, but most people just pass by, thinking about their day or what they will say to their wife/husband/child/dog when they get home late. A writer thinks about these things too, with a few more thoughts piled on top. Thoughts like, "Boy this day really is beautiful, I wonder what would happen if the sky opened up and aliens took over the street?!" or, "That dog is trying to get to the cat, who is trying to get to the mouse. Why is that happening? What if there is a secret society happening on the other side of that pipe, and only the mouse can fit, but if the dog reaches the pipe first maybe he will shrink down to mouse size and run through, locking the other two out?"
In other words, being a writer is fun. Stories can come from anywhere, and the ideas are almost unstoppable. Taking an abstract idea and creating the first bits of a story around it is the fun part, playing the "what if" game until there is enough juice to fuel the creative fire is a great way to spend any day. The harder part is getting to the center of the idea and discovering if there is enough there to create an actual story, whether it be a short story, novella, or novel.
Sam Rebelein, author of Edenville which will be released in 2023 and The Poorly Made and Other Things in 2024, is a horror and memoir author whose work has appeared in a number of speculative fiction publications, such as Bourbon Penn and Ellen Datlow's Best Horror of the Year. He said if he can hear a good enough voice, he knows he can pull a whole story out of an idea. He explains, "If the idea is just an image or scenario, I usually have a much harder time figuring out what's on the either side of that image or scene. But if I hear a specific voice that has a story to tell, I can typically follow it pretty easily from one sentence to the next."
If Rebelein hits around five thousand words and feels like the voice he's following is just revving up, he can tell that he has a longer project. "It tends to be about the size of the backstory for whatever image I have, and the word count. If I have just an image or scene and NOT a voice, that's when things get out of hand, because then I'm trying to over explain myself to get to know that scene."
Of course, there are key questions to ask before pulling a story together. For Rebelein, they include what is the urgency and beat of the story, and what is the best way to lay out all of the important information as soon as possible. "For instance, if I have a first-person narrator, how can I get them to reveal their age, gender identity, and name on page one?"
In 2016, Lisa Cron wrote a book titled, Story Genius: How to Use Brain Science to Go Beyond Outlining and Write a Riveting Novel (Before You Waste Three Years Writing 327 Pages That Go Nowhere). It is a writing guide that gives an alternative to the typical pantsing or plotting methods of writing a first draft. In it, she says that a story is about how the things that happen affect someone in the pursuit of a different goal, and how that person changes internally as a result. "What happens in the story is the plot, the surface events of the novel. It is not the same thing as what the story is about. Not by a long shot." She goes on to explain that the internal change is what the story is actually about, "How your protagonist's external dilemma – aka the plot – changes her worldview."
There is endless advice on the best way to write a story: there is pantsing and plotting and anything in between, or outside of those boxes. Whatever your style, it is important to keep the very basic five W's in mind: who, what, where, why, and when. Of course, the how is of equal importance in storytelling. After the idea is solid and the beginnings of the kinks are worked out, it's all about sitting down and getting the words out. Writing can be quite cathartic, and when we are lucky, the voices in our heads come out through our words and create a story. As Rebelein says, "When some part of me has something to say, it says it! And I just follow along."
Author Amy Cutler earned her master's degree in Creative Writing from Goddard College. Her work can be found in Tales to Terrify, wow-women on writing, the Pitkin Review, Wellness Universe, and Elephant Journal. Her writing focuses on suspense, horror, poetry, science fiction, and the occasional love story.
Beginners Pluck
by Michelle Walshe
I saw the image on Twitter, neon green, dazzling Northern Lights dancing across an Icelandic sky. An advertisement for the Iceland Writers Retreat 2018 offering five days of workshops with other writers serious about the craft taught by authors with names that left me starstruck.
I began writing in 2017. I was new to it and to Twitter. There were bursaries available. I applied, not only for the retreat but because of a connection I felt to the remote chiaroscuro landscape even though it was a place I had never been – a book I read when I first started writing, Burial Rites by Hannah Kent, a trip to London stunted by the 2010 ash cloud and Iceland was a country I sent my students to but never went myself. Iceland is an extreme landscape, and I am drawn to sharp edges – all that ice and space and muted colour exerts a magnetic pull. I applied and got shortlisted, no mean feat for a beginner writer from over six hundred international applications.
I tried again in 2019. This time I won.
I received the news in December while at a writing school in Doolin, Co. Clare, Ireland. The win seemed fortuitous, portentous. The retreat was to run at the end of April 2020.
We all know what happened.
Instead of flying to Reykjavik and staying in a hotel for five days, writing and learning and going on a tour of the island, the event was cancelled.
In 2021, the retreat moved online, and I sat in my front room as I did for most of the pandemic, clicking on a Zoom link. The workshops were intense and inspiring which only exacerbated my sense of loss. I felt like I would never get to Iceland. And suddenly it was everywhere – the Eurovision movie on Netflix. A volcanic eruption making news headlines, and an artist friend recommended a wonderful retreat she had done pre pandemic – in Iceland.
I am still in my front room. But I have done what every writer must do – persevere.
It is wins like this that help me to keep going, knowing there is belief in my work and an audience out there in the wider world beyond my front room.
The Iceland Writers Retreat is scheduled to run in April 2022. Flights booked and fingers crossed this time I will get to visit the landscape and country that has gotten under my skin.
Third time lucky, as they say.
Michelle Walshe is from Dublin, Ireland. She began writing in 2017 and has been published in The Irish Times, The Examiner, The Sunday Independent, The Gloss Magazine, and several anthologies. She volunteers for the International Literature Festival and Roddy Doyle's Fighting Words. Her published writing is on her website www.thesparklyshell.com.
A Bit of a Vent
By John Langfeld
As soon as I entered the space for the reading, the host and hostesses were gracious and inviting.  They took care to introduce folks to one another as they entered.  Once introduced, I was totally ignored, obviously an "other" in their midst.  I set up my "books for sale" as instructed and waited for the event to begin.  As others placed their work on the table, the hawking began — that pushy salesman-shtick I hate so much.
There was this one pushy person who spread out all her stuff, knocking my books out of place, splaying my cards willy-nilly.  I didn't say anything as I watched her.  She brought all her friends to her place at that table to hawk her poetry; thus, keeping everyone else from seeing anything else.  I was pissed.  After she blocked the whole table while she talked and bragged about her work for longer than it seemed appropriate, I said, "You know, madam, if you moved away from the table to talk other people might have a chance to see all of the other work here."  After I placed my hand on her back to usher her elsewhere, she moved.  I steered clear of her from then on.
This is the depressing part:  Every person who read his or her chosen work talked for some minutes to effuse about the judge (who was sitting right there), "so thankful" to be chosen for the publication.  It was sickeningly self-indulgent, breaking one of two rules I have for written work.[1]   Some even talked about their poem as if context were important for us measlings to understand.  I wanted to scream.
When it was my turn to read, I said this:  "For those of you reading along as we speak our work (some had copies of the publication), please close your books.  It is my hope that poems live best in the air."  Books closed.  Aaah, the teacher voice.
I read my poem without comment, and threw it to the wind gently.  I was reminded, afterward, of Bennett Reimer who once told me that everyone else writes the same, and then there's me.
After the event finished, I waited for a few minutes and noticed folks went for the self-indulgent stuff on the books-to-sell table.  I gathered my things, carefully left without notice and went to my favorite restaurant in that part of New York City to have a spinach salad with chicken, eggs, onions and lots of bacon.
And you know what I did over dinner by myself?  I read my book, cover to cover.  I still love its non-self-indulgence and its little bit of showing off.
That said, I love the publication in which "Psalm for my Father" sits and am proud it was chosen to be included in the book, Border and Boundaries.  I am also happy I didn't say a word about it before it was read but just let it live or die in the air as it ought.
I think it lived, and that's all that matters.  
 +++
Langfeld is a Westchester, IL resident whose prose and poetry has been published in both print and online media.  His essay entitled "reading it he changed almost into another man," is included in Far Villages: Welcome Essays for New and Beginner Poets, an anthology from Black Lawrence Press.  
[1] (1) Don't be self-indulgent and (2) Don't show off.
And then she said "Oh, but you're not a realwriter"
By Elaine Mead
How do we define the concept of a 'real' writer? Does such a concept even exist today?
As more and more people become writers through the vast array of mediums and publishing avenues now available to us, it seems that there are still a few who seek to hold onto archaic notions of what constitutes a writer. Rightly or wrongly, a hierarchy still permeates the industry.
As someone who has written digital content and dabbled in online fiction writing competitions purely because I enjoy it, I haven't paid much attention to what the meaning or definition of being a writer means for me. I have a few highly supportive friends and a partner who champion the title on my behalf, but I've never felt compelled to use it as part of my immediate identity. Like many in my position, imposter syndrome has been the overruling reaction when someone refers to me as a writer.
That is until I was invited for a drink with an acquaintance. This person happened to be a published writer, by which I mean she had a physical book in existence and available in all good independent bookstores. She is nice enough but errs on the side of competition. Where she is gunning for books on shelves, I am happy with occasionally funnelling some words out into the ether of the internet.
Naturally, the topic of writing came up, casually and amicably at first. I thought my opinions were valid enough until she said the punchline:
"Oh, but you're not a realwriter."
I felt my cheeks bloom with blood and an entitled rage began to boil in my guts. Who did she think she was to judge?
My anger settled when I realised what the reaction indicated. While I thought I was no writer, it turned out having someone else remove the title from my arsenal was deeply upsetting. The title meant more to me than I was prepared to admit.
Since that meeting, I've ensured to make full use of dropping the word writerin whenever asked to describe my identity or profession. I claim it proudly. I encourage anyone else who is writing and shirking the title to do the same. The more we break down the overarching hierarchy, which seemingly still only aids those of a prescribed socio-economic status, the more we can all share in the joy writing brings without feeling like imposters.
I wish I could thank the acquaintance for the overdue epiphany, but seemingly I haven't been able to make time for another catch-up. I've been too busy being a 'real' writer.
+++
Elaine is a freelance writer and creative, born and raised in London and currently residing in Western Australia. Since completing her studies in psychology and education, she's been passionately interested in the ways in which we can learn from our experiences to become more authentic versions of ourselves. Find more of her words online www.coffeeandbooks.co

This Writer's Secret to Doing What She Loves
By Lisa Mae DeMasi

     Do what you love may be the most overused advice in the career-improvement world.  A blogpost on the complexity of this directive went viral on Jacobin a year or so back, it was shared fifty-seven thousand times on Facebook and riffed about in the New York Times Opinionator by Gordon Marino.
     I know all this first hand. Once upon a time I turned my back on a half-finished MBA and a corporate job with its maddening pace and rigid hierarchy. I escaped to do what I loved. In my case the passion was writing.
     The act of quitting made me subversive. And that alone fueled creative expression. I mapped out chapters, the content. Figured I'd have the manuscript written in six months, employ an editor, find an agent, become a best seller, Oprah would call, the whole bit.  
     Four years later, I found myself gazing into my monitor not knowing whether to put a period at the end of the sentence or keep going with a comma. I'd lost my home in foreclosure, gone bankrupt, written 300,000 words, revised the body of work four times. And while I was slurping away at my eighty-seventh Cosmo, I understood what I was really missing. A mentor. Someone who'd gone before, knew how to shape art into something saleable and would come along with a tribe of like-minded people with whom I could collaborate. I needed someone to touch what the poet Mary Oliver called the "wild silky" part of myself and, finally, make it palatable to the world.
     Mentors are necessary. Hemingway had Stein, Beethoven had Neefe. The true challenge is finding a mentor who can make your passion work in the world. But there are thousands of coaches out there: some are competent, some are lousy, some are soul crushers.
     How do you find your coach? Here are five helpful hints:
Go with the gut: have a bad feeling even though her website seems like a projection of everything lying dormant in your heart? That's your intuit talking. Run. There are too many fantastic coaches out there who have integrity and know how to move you forward.  
She's part of your tribe: if you see her write a post in a publication you love or show up in a group on social media with whom you share a vibe, chances are you have similar taste, so you might want to take a shot at it. I found my coach through my Reiki teacher. My coach had helped a fellow Reiki student get an agent and a book deal. She's now distributed with Random House, has been on NPR, has speaking engagements, the whole nine yards.  
She has street cred and success: when I went on my coach's website, she had testimonials from people who had published books, made a career out of writing, and had gotten bylines with top media outlets. She was also successful in her own right. An internationally-acclaimed author with lots of kudos to her name, she's made her living writing, which is what I wanted to do and so I knew she could trailblaze a path.  
She understands you: the secret to my coach's success is that she works in the Gateless method, a very specific method based on brain science, craft tools and community that moves creatives to places they'd only imagined. Through this method, she helps all of you rather than just the part of you working on your craft. That divorce you haven't quite gotten over? Could be a barrier to next step on your career path. Make sure your coach isn't just about deliverables, numbers, list building, ideal clients and great gallery gigs.
It doesn't happen overnight: Anyone who promises you the world in thirty days  isn't helping you make lasting change. It took most of us years to get here. Something magical did happen with my coach and while it felt like it happened overnight, it's too deep and long lasting for that. Now I feel seasoned at this writing thing.
     Since working with my coach I've been shortlisted for prizes, published in the top online media outlets and have been picked up by lit journals, but more than that? I understand that often those who fail at doing what they loved just didn't have the guidance they needed to learn how to soar.
     What will you do today to obtain the guidance you need to succeed?
Turf War
Spring in Florida isn't the same as spring everywhere else. It usually just means
unbearable heat.
But Floridians are used to this; it's just another "summer day" to us. And that's the kind of day it was back in high school when my senior year Creative Writing teacher took us outside.
"Outside?"
"Yes guys, outside, I have an experiment for you. Bring your pads and pens; leave your whining in the classroom."
Tampa, Florida is on the lower west-central part of the Sunshine State, almost right on the waters of Tampa Bay. You could almost smell it, but you'd have to drive miles to see it.
"Ok class; take a seat there in the grass." She smiled as she pulled up her chair in the shade of the building.
All of us whined, "Geez, we have to sit in this heat!?"
She smiled, fanned herself. The classroom was nice and air-conditioned and we had jeans on for crying out loud, why were we out here?
"Ok, I want each of you to stare down at the grass, pick a four by four inch square of grass, you got it? Looking at it?"
We all looked down, stared at the crisp green blades that reached for the sun.
"Ok I want a one page essay on what you're looking at. This is what creative writing is all about. This is going to be fun." She popped her gum when she said that.
The blank look on all of our faces didn't faze her.
Geez, I didn't even sign up for this stupid class!
My junior year English teacher talked her into getting me in her class because she liked my essays. She said I had a great creative flair and that I always turned my stuff in on time. All I cared about was that I wanted to finish my assignments fast so I could get back to doing what I really loved doing in class, drawing comics.
I wiped sweat off my brow and looked over at a classmate's angry scribble on his pad,
"Grass, dirt, HOT… flies…"
I smirked to myself. Then I looked down at my little piece of terrain and watched a lone ant crawl up a blade. I sat there and stared at it. It looked like it was climbing the mast on a ship looking out for land.
"Hmmm." My mind contemplated the comics that I was constantly creating and the idea hit in a second and just grew on its own accord.
"He's a scout," I whispered to myself, "… he's surveying this piece of land because there's a turf war and his king wants this land. But the princess was kidnapped and the general declared war. The prince of the other kingdom swears he had nothing to do with it and doesn't want war – but everyone knows that he's in love with her though his mother disapproves of the whole thing. So he pleaded with the rival king not to bear hostilities against his small domain."
"Screw you Prince, this is war!"
Thus began my creative writing assignment "Turf War" in twelfth grade on a blistery hot Florida Spring day in South Tampa.
By the time the teacher stood up – which seemed like mere minutes to me – I was on page three, front and backwhen she announced "Ok guys let's get back to class, bell's going to ring."
"Wait, I'm almost done!" I screamed.
Everyone else looked at me "Really, dude?"
We turned in the assignment that day.
The next day, she pulled my short story out and showed it to the class.
"This, guys, is what I was trying to get from you. Rod wrote a three-page short story about a turf war with two rival ant kingdoms. Now that's creative writing!"
I heard whispers of "Jerk!" and sunk in my seat.
Later she pulled me aside, "I want you to write another short story for me, extra credit. Stop drawing so much in class; I think you've got talent, you can do this."
I smiled, thanked her and I did write a story – and she read it and loved it. That English teacher was what made me the writer I am today.
I am an author of middle grade and young adult mysteries and thrillers and I'd like to thank my teacher, who made us sit out in the scorching Florida heat for me to find my niche in the world.
+++
Rod Martinez was born and raised in Tampa, Florida. Wrote his first comic book "The Boy Who Liked To Read" (about himself) with construction paper and pencil in the 2nd grade. The teacher kept the masterpiece showing what students could do if they "applied" themselves. His high school English teacher said, "You should delve into short story writing. Give the comic books a rest." Much later, having written a middle grade fiction adventure titled The Juniors that was picked up by a publisher, he found his true calling.  
July-September 2020
Launching in the Time of COVID
By Kimberly Dredger
            I hold the first copy of the first edition of my first—likely only—novel. Tears flood my throat and pour out my eyes. Though I've always been a writer, I honestly never thought I'd become an author; yet, it seems to be true. But it's tears that come, not shouts of joy. Tears caused by several reasons.
            How I would love to have my parents alive to share this event with me. My father would point to the name on the cover and say, "See? There's my last name. The name I gave my daughter. She—wrote—this—book!" I can hear now the joy trembling in his deep voice, see the pride shining from his eyes. My mother would be thrilled for a different reason. She would also be proud of me, but I believe if I weren't the author of this book, my mother would love it anyway. She would likely call me up as she had so many times, and say, "Kimberly! You MUST read this book!" But my parents aren't here with me and can't ever be, so I have to believe that their pride is with me, regardless of their location.
            The next three reasons why the launch of my book cause tears to flow are ranked in order of magnitude. All are connected.
            I had anticipated going out to dinner with my husband to celebrate. We'd go to our favorite restaurant, the one that's so expensive we go only twice a year. I'd put a copy of my novel right smack on the table, so everyone from host to waiter to owner could see it. "See?" I'd say. "I wrote this! Today we are celebrating its publication!" But . . . we can't go out to dinner.
            My husband knows better than anyone how much work I put into this book. He allowed me to read it to him three separate times, bless him. He offered expert advice; in fact, some of the best lines are straight from his mouth. He's tremendously proud of me and also wants to celebrate. But he is ill and is very uncomfortable. Even if we could go out to dinner, he wouldn't eat much. He needs surgery that is being delayed. This is not the first time. The last time he was thisill it was actually a great deal more serious and I nearly lost him. I am terrified that delay of surgery will put us there again.
            Lastly, the third reason I cry now; the inconceivable worst reason. I experience the least of the effects of it. Of all the people in this world perhaps I'm among the luckiest. How can I be so selfish? We can't go out to dinner because the restaurants are all closed. Poor me, can't sit down to an elegant meal, when all the restaurant employees are losing their livelihoods. Jim's surgery is delayed because all hospitals in Montana are shuttered to allow medical supplies and personnel to be saved for COVID patients. Hospitals in New York City where his family lives, have refrigerated trucks lined up to hold the bodies of the patients exhausted ICU staff worked so very hard—unsuccessfully—to save. Health care professionals who haven't slept in a week are terrified of going home and carrying the virus to their families.
            This COVID19 kills. "Thinning the herd" is the harsh way of saying it, but many of the world's brightest have expected that the population of humans was becoming uncontrollable, that nature would eventually fix the problem. We see now only one of the ways nature can do it. If she doesn't succeed this time, she'll continue to try. I anthropomorphize nature, but disease will always in the end take care of over-population. This is merely the first step. It—is—agonizing.
            Who am I to cry for selfish reasons? I have a warm home in which to shelter in place. I have a larder full of food, enough to share.
            But I can cry for humanity. We have so much to learn.
            Perhaps, someday and hopefully soon, we all will come through this horrible history-making pandemic and see a time again when we can hug each other, hold dear ones close, gather with family with no fear of infecting each other. Perhaps soon we can all share a time of celebrating. And then, we will all begin again.
Kimberly Dredger, author of "Begin Again," is a Montanan and a retired teacher. When her first husband died two years into their marriage, beginning again seemed impossible. In time, she found life and death come together. Strength comes in learning that. She lives now with her second husband of 30 years, and her dog.
ΘΘΘ
The Killing
By Clara Klein
They killed me. With a single move as slick as the pages of the magazine itself, they knocked me off. The magazine had actually solicited the story from me, then at the eleventh hour, turned around and killed it. "It doesn't fit," is what they said. What does that mean? It didn't fit in with rest of the issue? It literally didn't fit into the issue length-wise? I'd had plenty of rejections before, but this was my first kill, and it made me feel different. Usually, when I get rejections, I can brush them off and relegate them to the notion of "increasing my odds of acceptance." But to spend four months on travel and research and countless hours writing and rewriting, and then be terminated at the last second… that made me feel betrayed. After all, when I answered their call to write the article, they were excited to have me write. They liked my style and my other work, and told me that I was "spot on" as I checked in with them through the writing process. Spot on and knocked off. It was as though I was baited in and made to stand on a pedestal with a bulls-eye right behind it. How could they do that to me? Was I being lied to the whole time?
When I submitted my final draft to them at deadline time, I waited for a bit, then inquired what their thoughts were, as I hadn't heard back from them. Did it need editing, I wondered? Hesitantly, the editor relayed the news that it was not going to be included. I didn't know what 'article kill' was at the time, but I quickly learned the term for what had happened. Evidently it happens often enough. It's just another kind of rejection, but with the losses so much higher, because of the investment made. That's why it hurt more. You are drawn in close and establish a mutual level of trust, then WHAM. Left whirling from the spin of events, confusion sets in and you don't know what to do.
As with any death, there is a grieving period. Disbelief was the first phase of my grief. "How could this happen?" "I can't survive this" was the second thought I had. I thought it was the ruination of me. Belief in myself took a dive. "I worked so hard and it didn't matter." Could I write anything worthwhile again?
It became important to seek out sources of support. So I found inspirational quotes and books about writing. I researched writing classes, retreats, workshops, and conferences. This was nothing new to me, but at this point it was being done with the intent of survival. Eventually the muse came back. And with its physical presence in posters and various writers' talismans placed about my writing place, I felt that it could protect me.
After the shock of the assault wore off and I strengthened my resolve, I submitted the piece to other publications. I submitted it again and again. Maybe my desire for vindication drove me. It took four years, but I finally got the story published in another venue. The only down side was that the story ended up being a little dated. Still, I feel that I have triumphed over a bad tumble, and it has reinvigorated my confidence.
Here is my afterthought of the killing experience:  I just would have liked to have known more detail about the decision to kill. Was it because of space or style? And why wait until the last minute? Should I ever consider submitting to this publication again? Knowing these answers could help me better prepare for a reoccurrence in my writing career. In any case, I've developed a bit of mental armor for facing the possibility of this type of rejection again. The killing of an assignment does not equal death of the writer. Yes, the experience cut off a piece of me, but they cannot kill me or my dream. Go ahead and put me down, but I will fly again.  My dream will live on, because it is part of my spirit.
+++
Clara Klein writes about life as she sees it, and as it's happened to her. She dallies in poetry, prose, essays, and prayers. She write to purge negative feelings and experiences, but also to inspire with the positive ones. Writing for almost 30 years, she likes to cover eclectic themes.
Comments I Could Never Have Made Up
By B. Lynn Goodwin
Never Too Late: From Wannabe to Wife at 62 was launched on December 20th 2017. I'm grateful for help from my publisher and editor as well as my husband's allowing me to write my truths about him. Every author does not have that luxury, I know.
My acquisitions editor at Koehler knew me from a Flash Fiction or Flash Memoir Contest in 2015. She recognized my name which helped, but she also knew this was a story she'd never seen before, and that's what she told John Koehler when she encouraged him to offer a contract. I still glow from that comment. So many people were afraid to try to market it. I admit that's been difficult, but I keep persevering. My husband would say, "You don't lose until you quit trying.
Here are some other things people have said in their reviews on Amazon:
"Great book–I loved the story and the voice. It's honest, funny, clear headed, a wonderful, inspiring book about finding love and learning to embrace it wisely." – Carolyn Sherman
"Written in an easy to read, page turning manner. Loved it!"  –Stacy Thompson
"This story was extremely entertaining. I especially loved the humor and the struggles that Lynn faced as she acclimated into a new and unique relationship."  –Wendi
"This was a good book for me to read right now. I'm single and just reading this gave me peace about my own journey in the romantic department."    –Nicole P.
"Although few women will marry for the first time at the age of 62, and even fewer will meet their mate via CraigsList, this book nevertheless provides insights that are relevant for most of us. The author challenges us to critically examine our approach to relationships: How to guard against the loss of independence. How to scrutinize what it is that we truly want for ourselves and from others. How to define the line between compromise that is productive for both parties and that which sacrifices deeply held principles…."      –L. Kain
I love these insights. If I hadn't kept looking, I would not have found the right publisher. The journey is not over, and I am grateful for that as well.
Never Too Late: From Wannabe to Wife can be ordered through your nearest indie bookstores. You can also purchase it online at Amazon, Barnes & Noble, and probably at some places I don't know about it. If you read it, I'd love to hear your reaction.